In very untimely news, how do you think the Asian kid feels in this picture?


Maybe like this? Crying a little on the inside?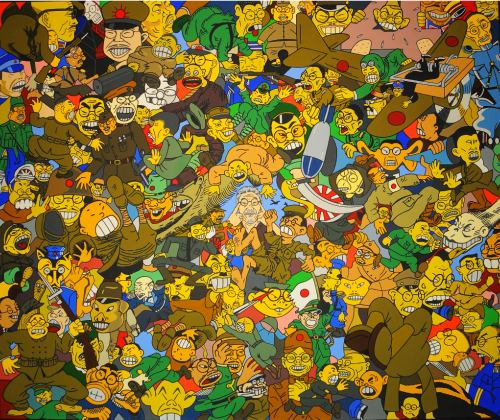 (Yellow Terror, 2008, acrylic/canvas, 60 x 72 inches. That's Shimomura low in the center, making slant eyes.)
-
Regina Hackett on Roger Shimomura


Or like this funny, dapper Canadian fellow? Thanks to Ella for sharing!




cf. Dr. Seuss--A shout out to Mary Woodward, I think, for pointing this out to me at the Bainbridge Island Historical Society in her book (?) a few years back. This book, Looking Like the Enemy also looks interesting.