Adbusters Barbara Kruger-inspired poster.
TRYING to not buy anything today..it's more difficult than it should be, probably.
Barbara Kruger "Plenty" exhibition at Guild Hall in East Hampton, N.Y., 2010.
You Can Sell Anything
..."Let's go around the room, what motivates you--'I wanna own a boat one day"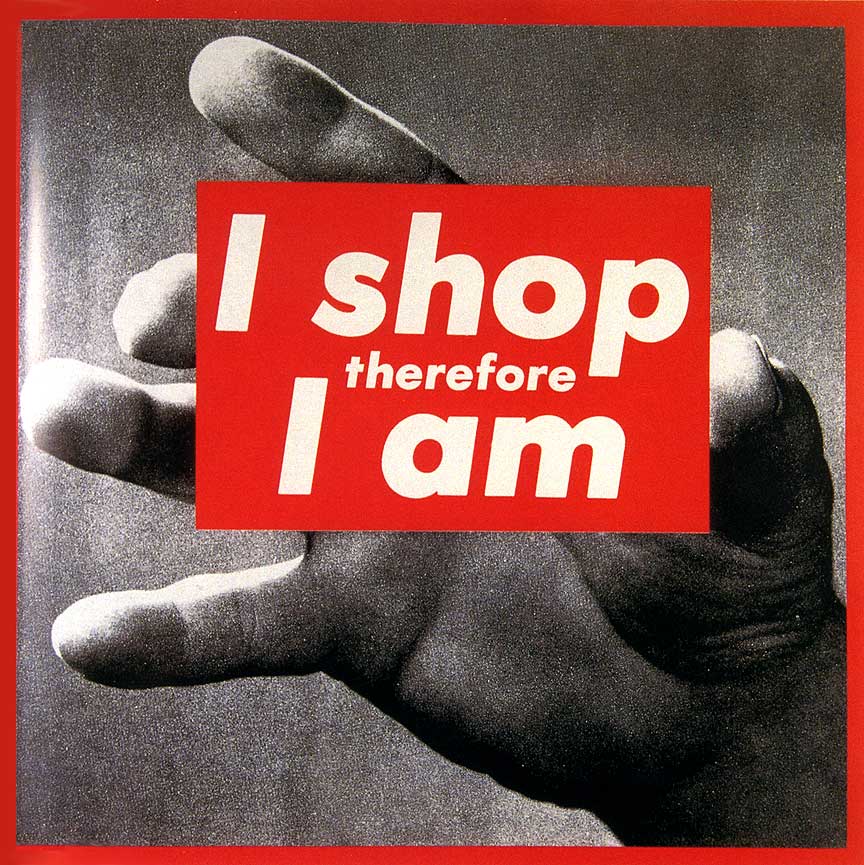 Barbara Kruger, I Shop Therefore I Am (I), 1987.

Buy Nothing Day 2007 ad.

But, calm down Adbusters, D. Racist brings a fresh perspective to commercial(i)s(m):


"It's irrelevant tell me where my cheddar went, money is my time and I like my time better spent"
Lastly, Choose Life.